Events
General Membership Meeting - Newark
May 20, 2019
Tentative Agenda: Association Business, Vendor Spotlights, Guest Speakers, FLLA Topic Talk, Q&A, Networking
Vendor: Reliant Bank, Alexa Wessie and Doug Crego, Commercial Lenders, will discuss pre-purchase or refinance evaluations.

Guest: Jeff Garcia, Financial Advisor at Spectrum Capital Management, Inc, Rochester, NY www.spectrumcap.com. Jeff has been in Financial Services for 20 years and has spent the last 10 years specializing in out-of-the-box alternative investment solutions in real estate, private equity and venture capital. Learn to invest with other real estate options.

"Topic Talk": Property Investment Tax Auction Sales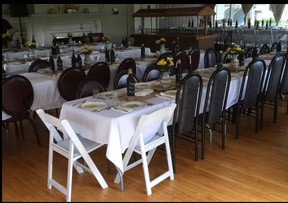 Location: Newark Kountry Club - Main Banquet Room, 2 Country Club Drive, Newark, NY 14513

Time: 7pm - 9pm

Cost: FREE

Amenities: Lite snacks, soda & water provided. Cash bar available at the restaurant.
Contact: Deb Hall, Administrator admin@fingerlakeslandlord.com 315-Five Seven Six-0415