Events
General Membership Meeting - Newark
September - General Membership Meeting and Business Updates
Sep 30, 2019
Landlords and Associate members meet every other month (starting in March, no January meeting) to discuss various property management strategies and policies. Program includes instruction and guest speakers. Non-members are welcome to attend to find out more about the association.
Typical Agenda: Association Business, "Topic Talk", Guest Speakers/Vendor Spotlights, Q&A, Networking
September "Topic Talk": Regional Landlords Share Best Practices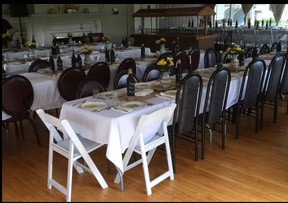 Location: Newark Kountry Club - Main Banquet Room, 2 Country Club Drive, Newark, NY 14513
Time: 7pm - 9pm
Cost: FREE
Amenities: Lite snacks, soda & water provided. Cash bar available at the restaurant.
Contact: Deb Hall, Administrator admin@fingerlakeslandlord.com 315-Five Seven Six-0415