Events
Special Meeting - Penn Yan
May 21, 2019
Local and regional landlords, property owners and property managers are invited to attend this informational meeting which will introduce the Association and the benefits of membership to southern Finger Lakes landlords. Service providers to the rental industry are also welcome to attend and join.

Landlords and Associate members meet every other month (starting in March, no January meeting) to discuss various property management strategies and policies. Program includes instruction and guest speakers. Non-members are welcome to attend to find out more about the association.
Agenda: Association Business, Guest Speakers/Vendor Spotlights, "Topic Talk", Q&A, Networking
JUST CONFIRMED SPEAKERS

1. Jacob Fox,Town of Geneva Sustainability Coordinator, will briefly discuss how you and your tenants (and any customer of NYSEG) can save a guaranteed ~10% every month on their electricity bills for 25 years while supporting renewable energy with a Finger Lakes community solar subscription. Geneva Community Power is a partnership between the Town of Geneva and Joule Community Power, working to channel energy dollars back into the community.
2. New Associate Member David Rowley from Franklin Energy will discuss NYSEG/RG&E Energy Efficiency Programs.

Special "Topic Talk": How landlords help other landlords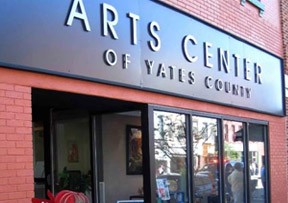 Location: Arts Center of Yates County http://www.ycac.org/

127 Main Street, Penn Yan, New York, 14527
Time: 7pm - 9pm
Cost: FREE
Amenities: Lite snacks, soda & water provided.

RSVP via email to admin@fingerlakeslandlord.com